Reinke Law has been helping people with personal injury cases recover the damages they deserve since 1986. Prior to that, Joe Reinke had experience clerking for a federal judge, working in the attorney general's and district attorney's offices, and working at a local private firm.
His extensive background and many years working in personal injury law means Joe has five times the amount of trial experience as the average lawyer. And that makes a big difference when it comes to personal injury cases that go to trial.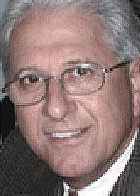 At Reinke Law, we believe every case is of the utmost importance and we provide individualized service to every client. Personal injuries can be life altering both for the individual who is suffering and their family, and we approach every single case with extreme care and focus. You'll work directly with Joe Reinke throughout your case as he seeks to maximize the recovery of damages.